| | |
| --- | --- |
| | Stella Users' Polyhedron Models |
Fr. Magnus Wenninger | Ulrich Mikloweit | Tom Lechner | Piotr Pawlikowski | Kyle French | Sergey Kaliberda | Sebastián Naccas | Hamp Stevens | David Bodoh | Alex Doskey | Adam Stolicki | Giacomo Artoni | Richard Stratton | Marc Picquendar | Robert Rech | Linda Zurich | Karlos Alonso Mediavilla | Steve Waterman | Michael Barltrop | Keith Davison |

Here are some models made by people other than me, using measurements or nets generated by Stella4D, Great Stella or Small Stella.

If you have made models using Stella, please email me () some images, and I may include them here.

See also: What people have to say about Stella.

Author of "Polyhedron Models", "Dual Models" and "Spherical Models"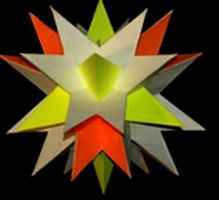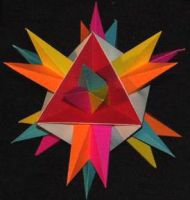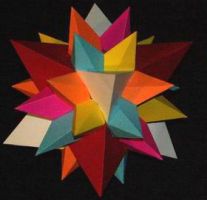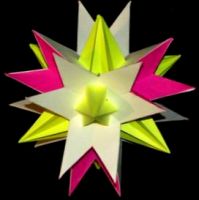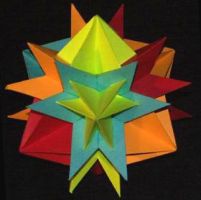 Some stellations of duals of Waterman polyhedra made by Fr. Magnus Wenninger using Great Stella.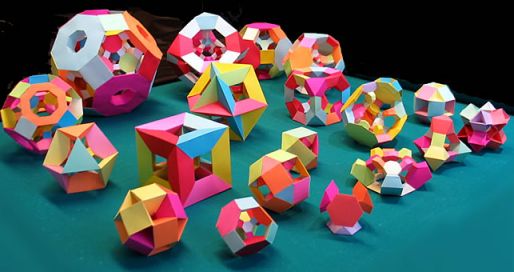 3D projections of 4D polytopes made using Stella4D. See more photos of these on Fr. Magnus Wenninger's website.

Compound of 2 great inverted
retrosnub icosidodecahedra

Deepest faceting of the dodecahedron
George Olshevsky calls this model "Huitzilopochtli". It is the dual of the final stellation of the icosahedron, if you interpret that model as having irregular enneagrams for faces (ie 9-pointed stars). Both models are isogonal isohedra, meaning their vertices are all the same, and their faces are all the same.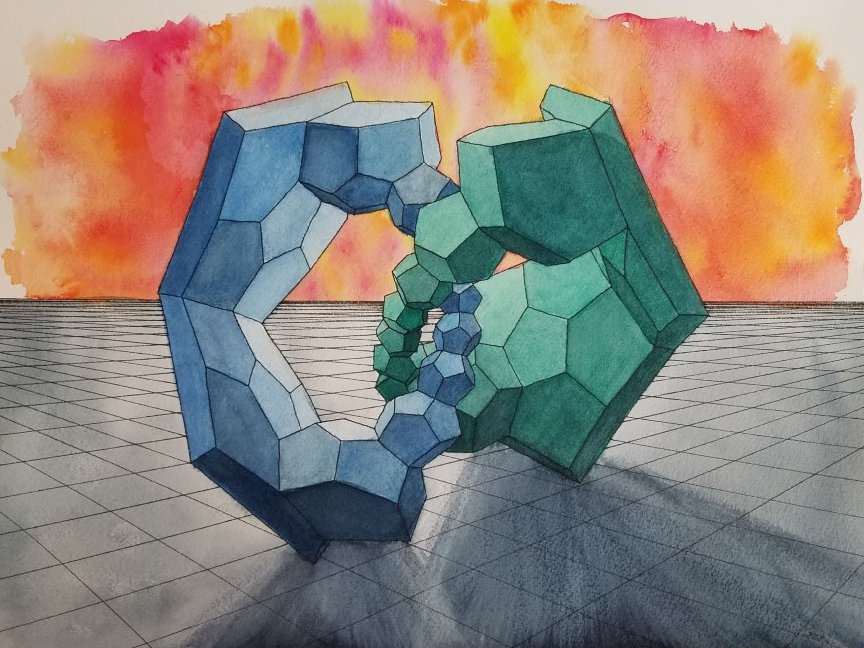 Watercolor of my model of the 120-cell. Sebastián makes polyhedral lamps using templates from Great Stella.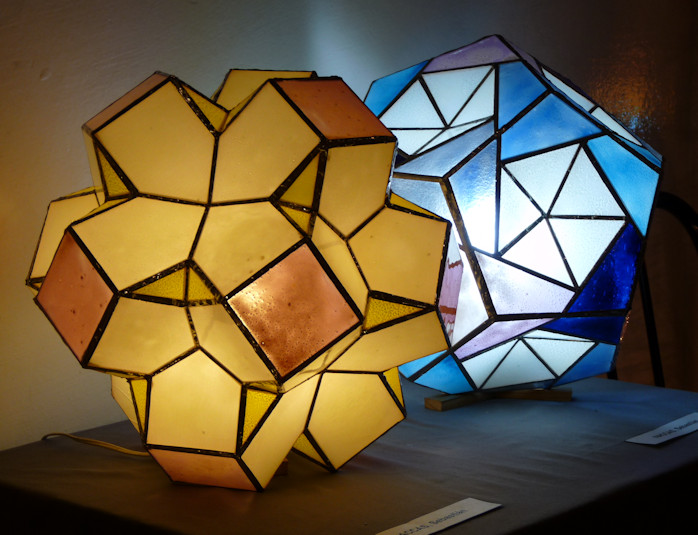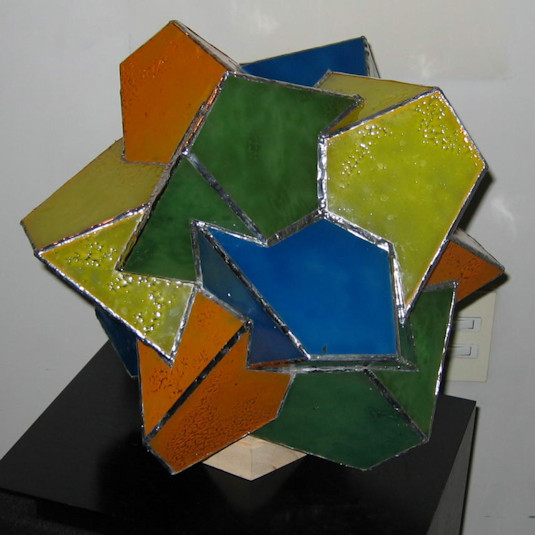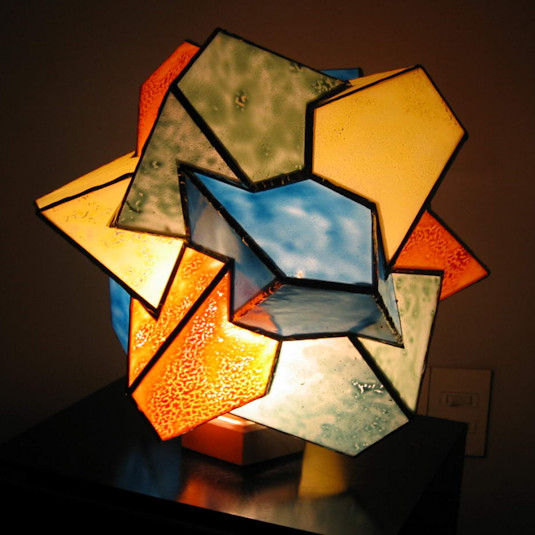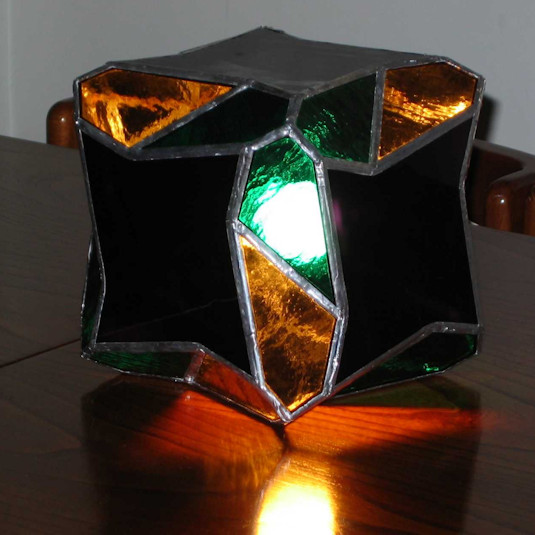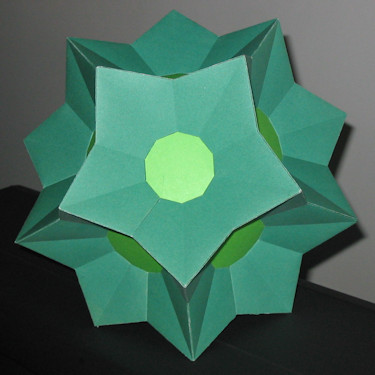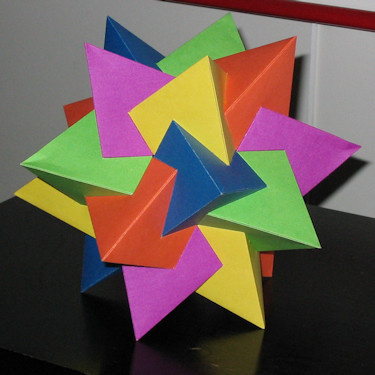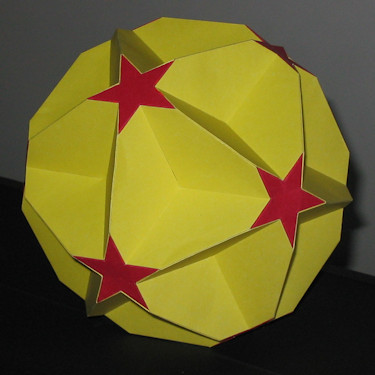 | | |
| --- | --- |
| | Wooden rhombicosidodecahedra crafted by Hamp Stevens with measurements from Great Stella. |
| | |
| --- | --- |
| | Crafted from wood by David Bodoh with help from Great Stella for initial polyhedron design and evaluation of angles. |
| | |
| --- | --- |
| | This model was designed by Alex Doskey using Great Stella. It was then exported to VRML format, which was used to build the physical model in a ZCorp stereolithograph machine. The model is only about 6 inches across, and has all regular non-intersecting faces. |
Stellation of Great Ditrigonal
Dodecicosidodecahedron
Stellation of Small
Icosihemidodecahedron
Stellation of Snub Cube
Stellation of Great
Dodecahemidodecahedron
Compound of 5 Cubes
Stellation of Truncated
Octahedron
Pentagonal
Hexecontahedron
Pentagonal
Icositetrahedron


The first ten Waterman polyhedra in each of the three types available in Great Stella.
Compound of 15 Cuboids
Compound of 4 Cubes
Stellation of the Small Dodecahemicosahedron
Monoacral stellation of
Compound of 15 Cuboids
Stellation of Small Dodecahemicosahedron
Stellation of Great Dodecahemicosahedron
Stellation of the first Faceted
Rhombicosidodecahedron found in
Stella's Library
Stellation of Small Stellated
Truncated Dodecahedron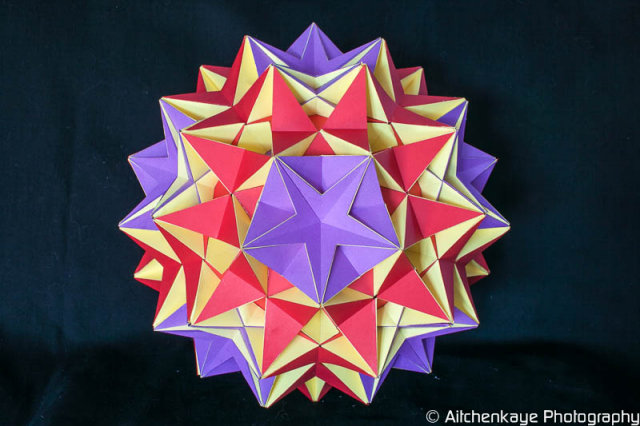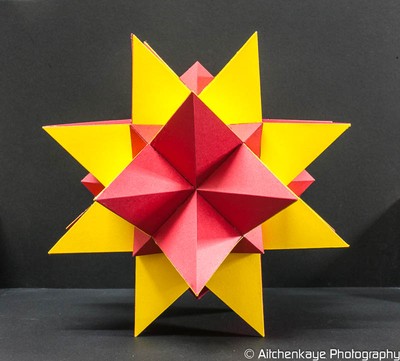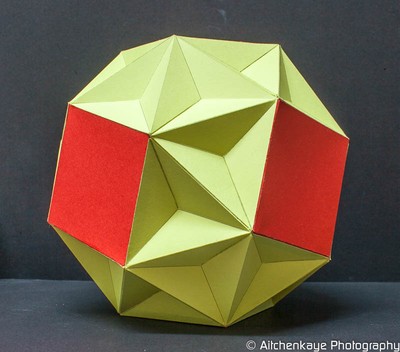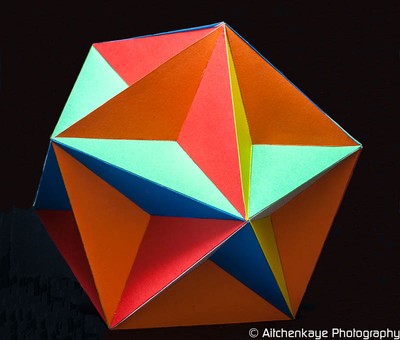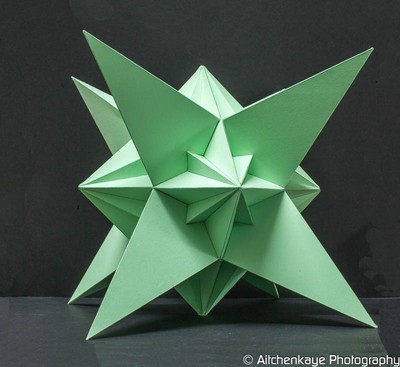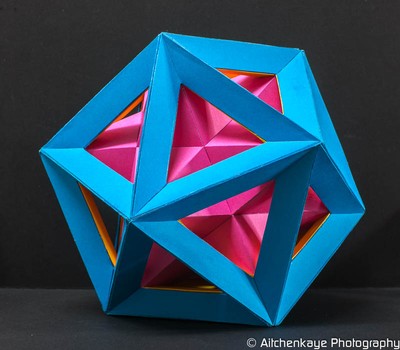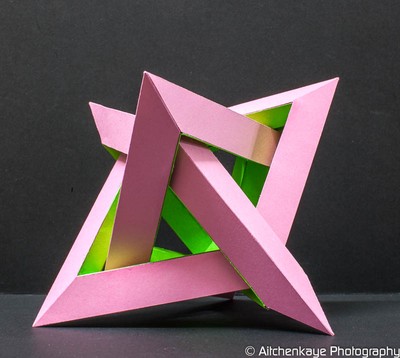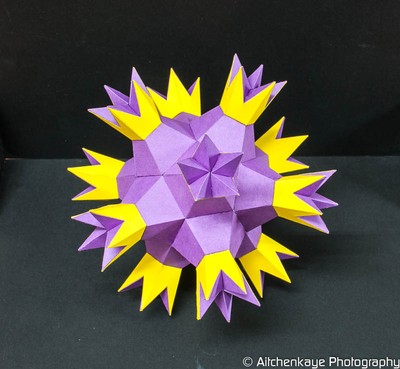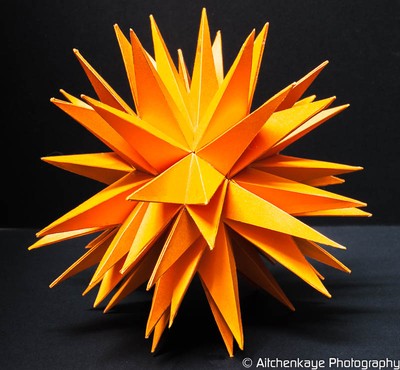 See also: What people have to say about Stella.