Final Stellation of Icosahedron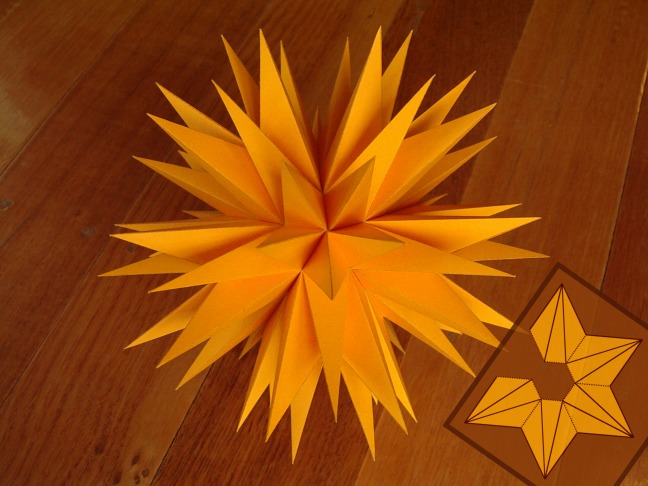 This model is the final stellation of the icosahedron.
| | |
| --- | --- |
| | Here's the stellation diagram for the polyhedron, attached to the icosahedron being stellated. |
| | This model was easier than I expected. For extra rigidity I glued pentagons to the base of each dodecahedral part. When you have twelve of these you can glue them together just like a dodecahedron. To print out the pentagons, use a dodecahedron and set "Nets>Maximum Faces per Net" to "1" so that you get individual pentagons. You will need tabs all around each one. To get the size right for the pentagons, either create the dodecahedron from the stellation by faceting the appropriate points, or use Measurement Mode on the stellation to find out how long the dodecahedral edge should be. |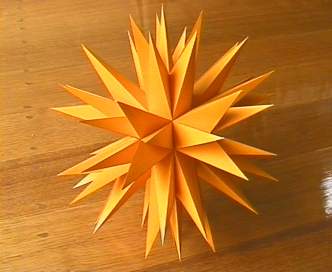 Copyright © 2001-2018, Robert Webb.