Cubitruncated Cuboctahedron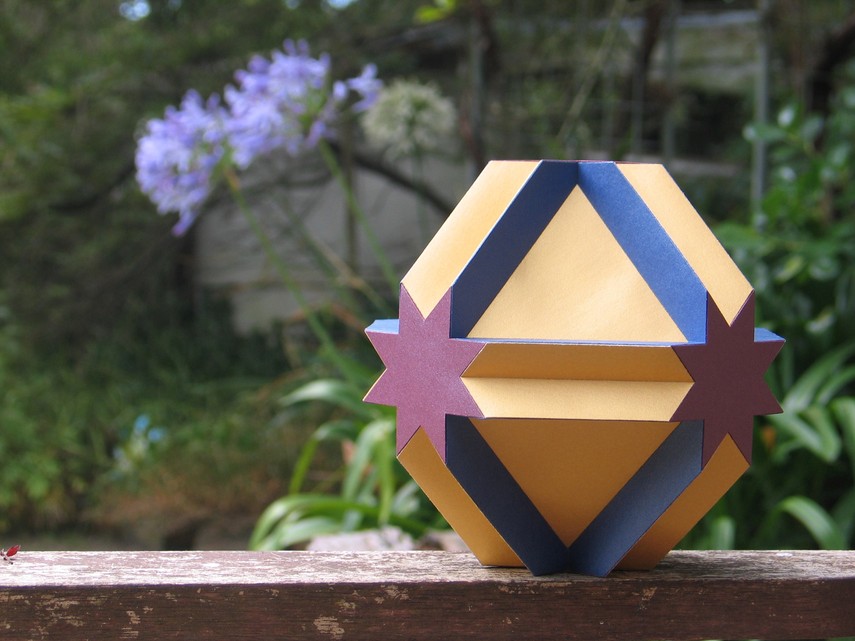 Vertex description: 8/3.6.8
Faces: 20
Edges: 72
Vertices: 48
External facelets: 62
Dual: Tetradyakishexahedron
A uniform polyhedron with 6 octagrams (red), 6 octagons (blue) and 8 hexagons (yellow).
The metallic paper used here gives a nice finish to the model. This model doesn't need any inner support. It is quite robust without it. Note that all the vertices have only three facelets meeting at them, which keeps it rigid.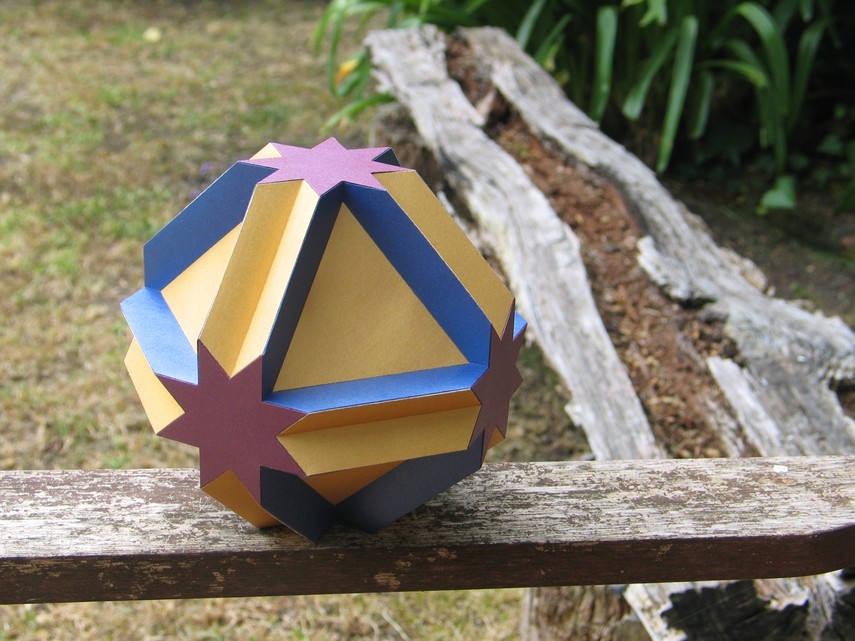 Copyright © 2001-2018, Robert Webb.