Software3D
Welcome to www.software3d.com! This site is dedicated to software written by Robert Webb. Products available are:
Worlds Kaleid
Worlds Kaleid - A live-camera kaleidoscope app for Android (other platforms later depending on demand).
MineSweeper3D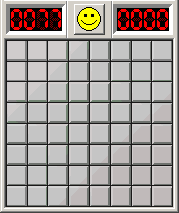 MineSweeper3D takes the popular Minesweeper game into a whole new dimension! Choose from many different 3D boards, with various new tilings to challenge your logic. Best-times are remembered for each board, and world records are maintained online. Can you be the fastest in the world?
Small Stella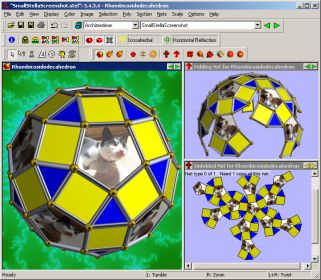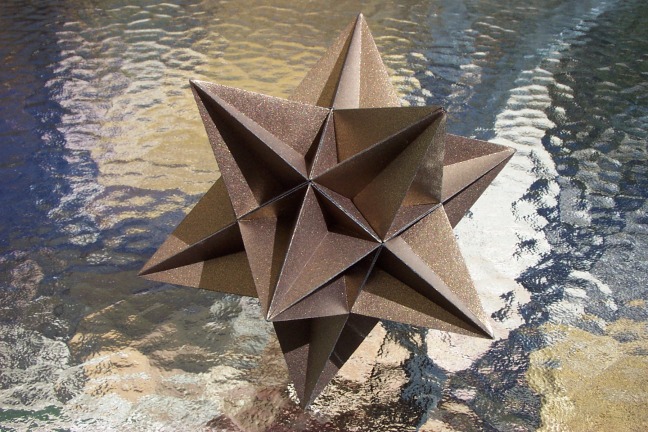 Small Stella lets you view over 300 built-in polyhedra, which can be rotated on the screen. Then you can print out nets to build your own physical model! Just print the nets, cut them out, and glue them together. Click here for details.
Great Stella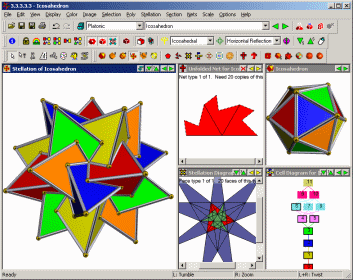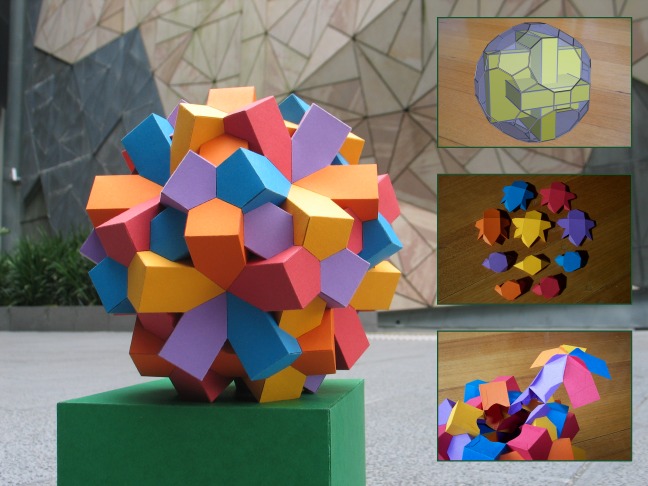 Great Stella is the ultimate polyhedral tool. It has all the features of Small Stella, plus many advanced tools for creating new models. Click here for all the details.
Stella4D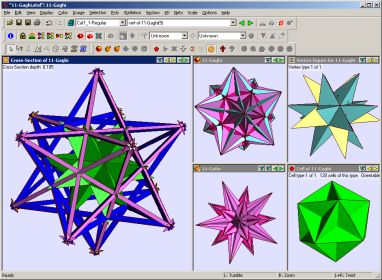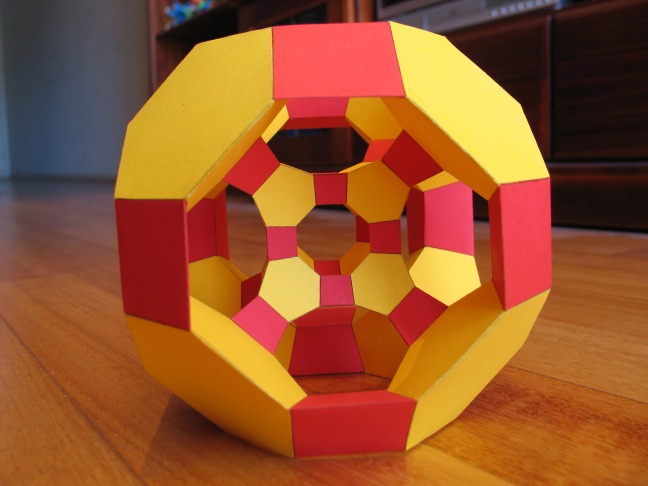 Stella4D has all the 3D features from Great Stella, but also includes 4D polytopes. Click here for all the details.
MoStella Free
| | |
| --- | --- |
| | Android app for rotating polyhedra in 3D, viewing their duals, and morphing between duals etc. Includes Platonic solids, Kepler-Poinsot and Archimedean solids. |
MoStella Silver
| | |
| --- | --- |
| | Android app. Includes everything from MoStella Free, plus all the uniform polyhedra and ad-free. |
MoStella Gold
| | |
| --- | --- |
| | Android app. Includes everything from MoStella Silver, plus many more categories of polyhedra including The 59 Icosahedra, stellations, compounds, Johnson solids, near misses, Stewart toroids, geodesic spheres, etc. |
RageRover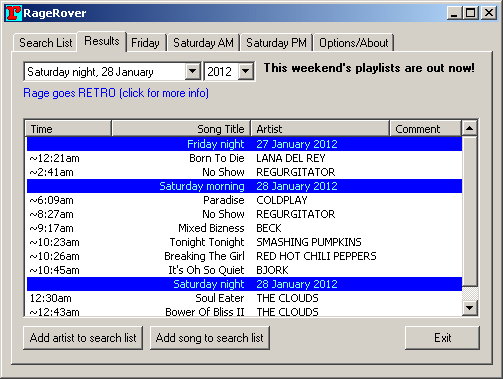 RageRover is a small tool which tells you when your favourite music will be played on the ABC's Rage program in Australia. Rage is a music program which runs overnight every Friday and Saturday. Although they put their playlists up online every week before the shows, there are hundreds of songs each week, and no easy way to search for the music you like.

That's where RageRover comes in. You enter the names of your favourite songs and artists, and it tells you each week when they will be played. You don't even need to remember to run the program (as long as an internet connection is present).

You can also browse through old playlists, again seeing when your favourite bands were on.
Other Links (not by Software3D/Robert Webb)
Rob's personal home page.
Copyright © 2001-2018, Robert Webb.