| | |
| --- | --- |
| | Cube Minus Snub Cube |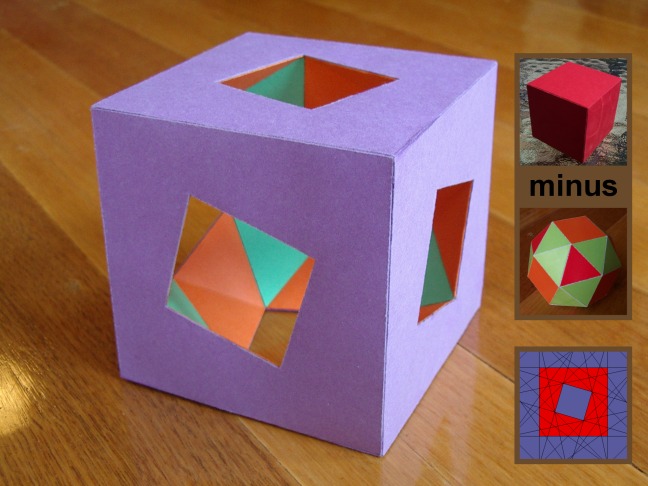 This model is a cube with a snub cube shaped hole in it. It is a stellation of the snub cube. I started with one face of the cube and build the whole inside-out snub cube on top of it. The rest of the cube faces were put on last. It's a nice model to hold and look through, but a bit hard to take a good photo of.
I haven't ever heard of anyone physically making this model before, although someone probably has. The idea could of course be used for other models, such as a dodecahedron with a snub dodecahedron subtracted from it, a tetrahedron with a truncated tetrahedron subtracted from it, or a cube with a rhombic cuboctahedron subtracted from it.