| | |
| --- | --- |
| | Pentagonal Cupola (J5) |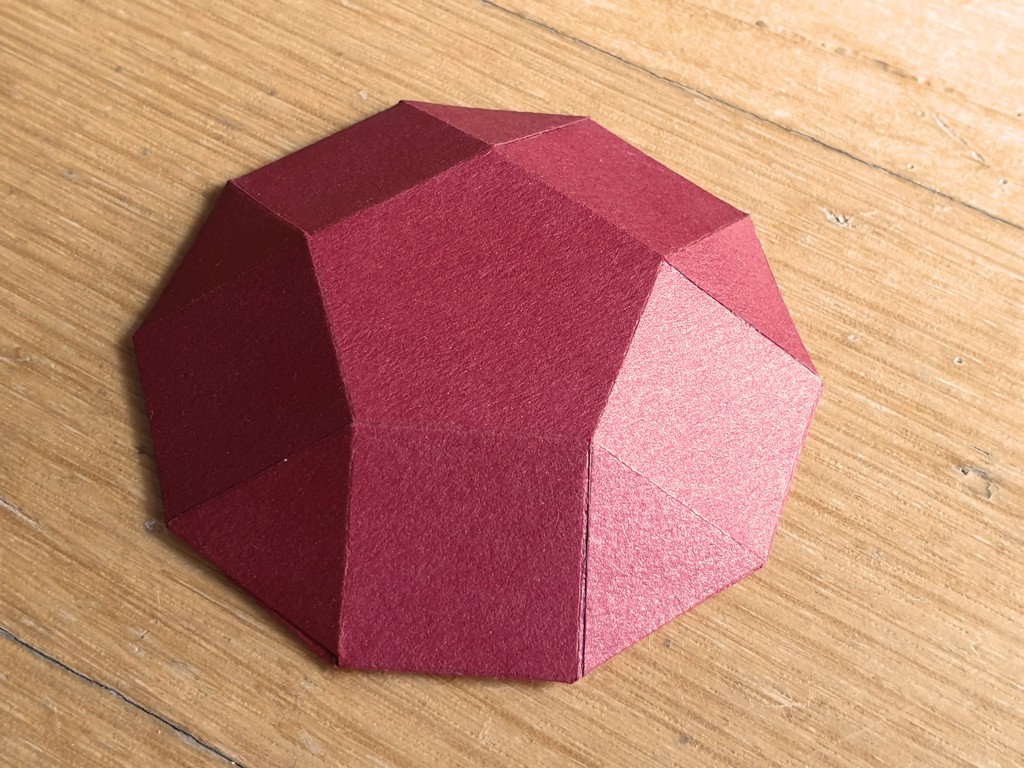 One of the 92 Johnson solids, which are non-uniform convex regular-faced polyhedra. This one has 5-fold pyramidal symmetry, and may be thought of as one cap from a rhombicosidodecahedron.
J5 has been useful in constructing Stewart toroids, such as the drilled pentagonal rotunda, the drilled truncated dodecahedron, and this more recently discovered genus-41 Stewart toroid.