Octahemioctahedron + 2 Tetrahedra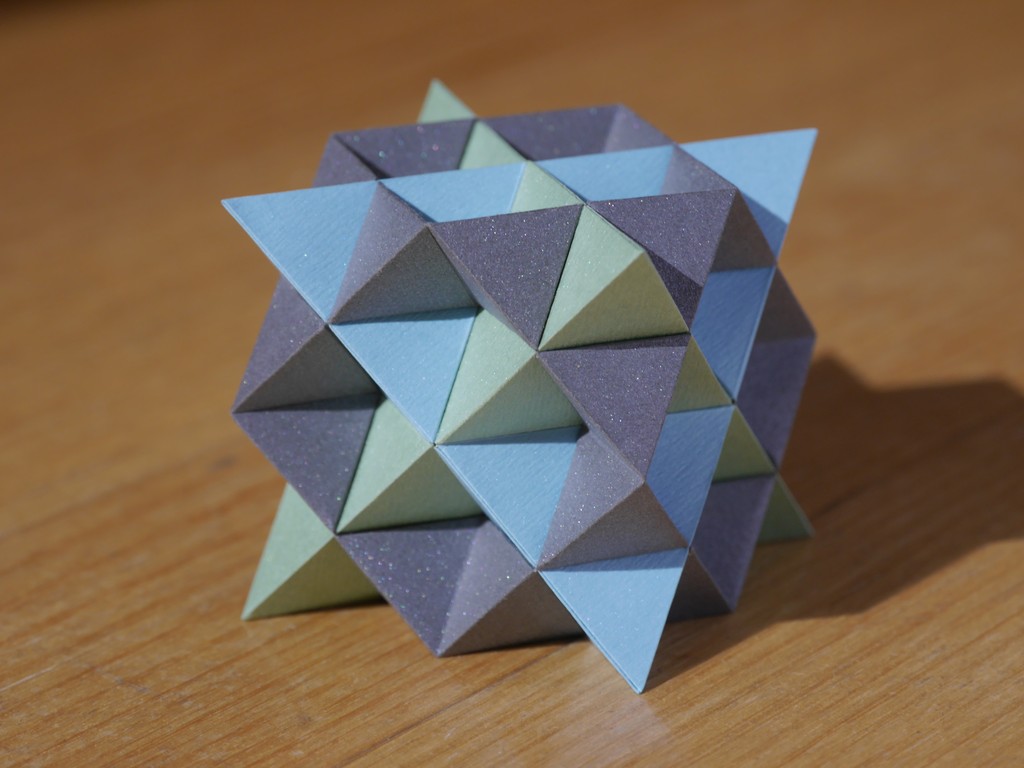 This can be thought of as a compound of the octahemioctahedron (seen here in grey) and the compound of two tetrahedra (a.k.a the Stella Octangula, with one tetrahedron in green and one in blue). Alternatively, it could be thought of as 8 small Stella Octangula attached at their edges.
| | |
| --- | --- |
| | Start by building a compound of 2 tetrahedra. |
| | Create the grey parts to go between the arms of the Stella Octangula. Here we see the grey parts at different stages of development. These are basically two small tetrahedra attached at an edge. I closed off the bottom parts of the tetrahedra too, and glued these faces to the main model. |
| | There are 12 grey parts to add. Here it is part of the way. |
| | The view down a 3-fold symmetry axis. |
| | The view down a 4-fold symmetry axis. |
| | I was inspired to make this model after a friend showed me the design on a cushion they had! |
Copyright © 2001-2018, Robert Webb.