Augmented Great Cubicuboctahedron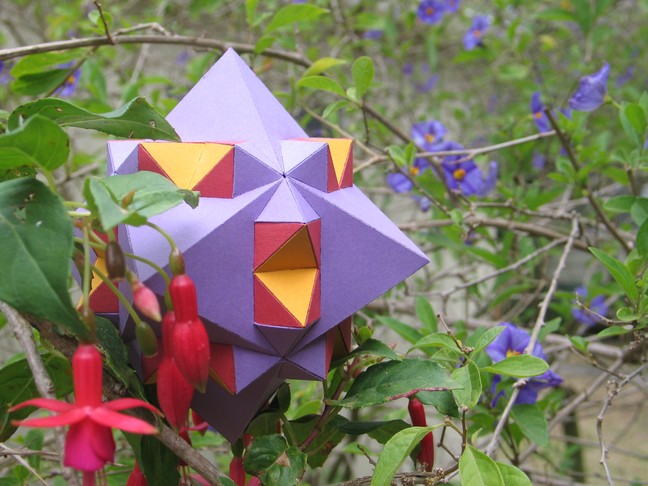 See Augmented Uniform Polyhedra in my Research section for more information about this class of polyhedron.
| | |
| --- | --- |
| | The polyhedron above is a great cubicuboctahedron (as seen to the left) augmented with a pyramid on each square face. The red octagrams and yellow triangles are the same in these two models, but the blue squares have been replaced with square-based pyramids whose purple triangles are visible above. |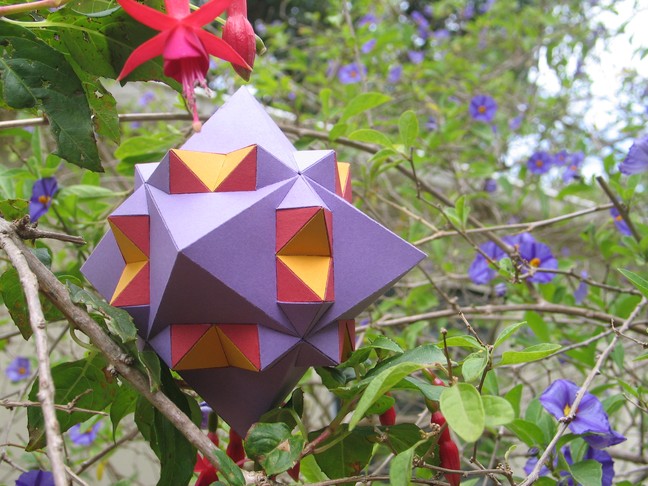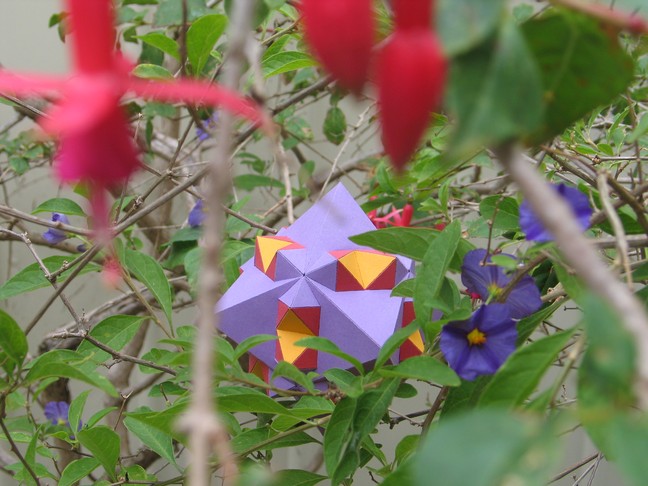 Copyright © 2001-2018, Robert Webb.