Compound of 2 Small Stellated Dodecahedra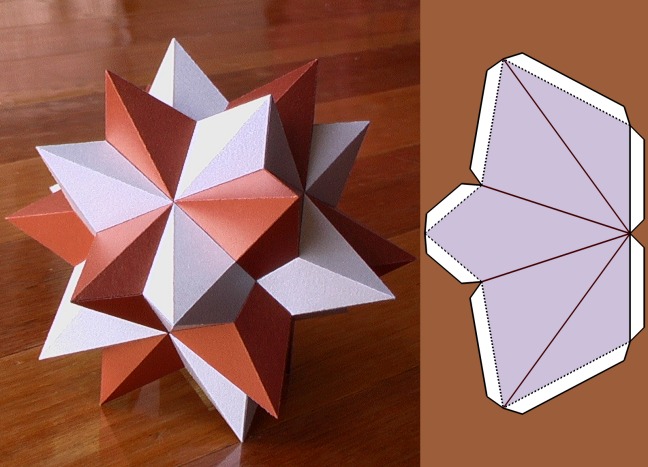 A compound of 2 small stellated dodecahedra. This model is provided in Great Stella's Polyhedron Library. Its dual is a compound of 2 great dodecahedra.

The use of metallic paper gives a very nice finish to the model.
| | |
| --- | --- |
| | Here we see how a cube may fit inside a dodecahedron. There are five ways to fit the cube in, which gives us the familiar compound of 5 cubes. On the other hand, there are two ways to fit a dodecahedron around a given cube, which leads to a compound of two dodecahedra. Taking the first stellation of each gives this compound of two small stellated dodecahedra. |
Copyright © 2001-2018, Robert Webb.