Announcing my new tile-flipping puzzle app Flippant!
Simple to play, challenging to master.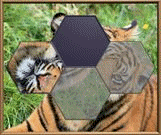 See the web page here:
https://www.software3d.com/Flippant/
Download for Android:
https://market.android.com/details?id=c ... d.Flippant
Watch the video:
https://youtu.be/oM9tRcEGK54
Post your questions, strategies or other feedback here! To upload images use the "Add image to post" link below where you type.
To subscribe to this forum, click the "Subscribe forum" link at the bottom when viewing the list of posts in the forum.