What's the most complex model you've ever made

As for me, the model with the most parts was
Miller's Monster (click for more photos)
It has 1280 external face parts, with nets being printed by Stella onto 42 A4 pages. The model has a diameter of just over 30cm.
However the most frustrating model might be
this faceting of the snub dodecahedron
. Although it only had 372 face parts, it turned out to be very messy to construct. I had to scrap my first attempt, after realising it wasn't going to work, and then couldn't face it again for some time. Eventually I came back to it, started again, and managed to finish it.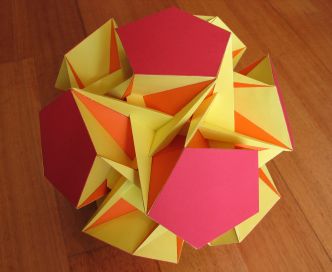 So what about you?
Rob.