Uniform Polyhedra and their Duals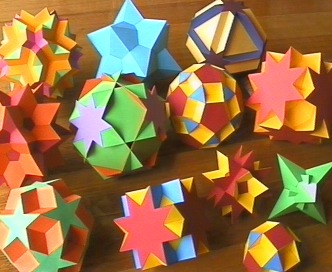 The uniform polyhedra consist of the regular and semi-regular polyhedra. Each one has regular faces, and identical regular vertex figures. The faces may not be the same though, and the models may not be convex. The set includes the Platonic solids, the Archimedean solids, and the Kepler-Poinsot solids, which are shown on their own pages. It also includes prisms, antiprisms and many more. The photos below just show the models I have made, and is not the complete set.

These models were made using nets generated by Great Stella, but could also be made using Stella4D. Click on the images below to see a bigger picture and get more information about them.
Uniform Polyhedra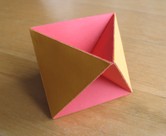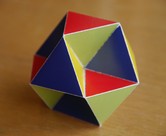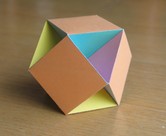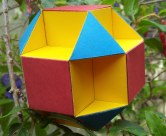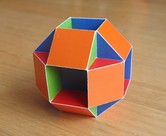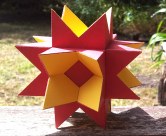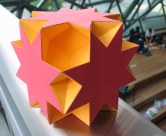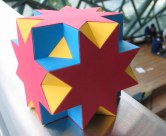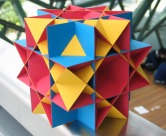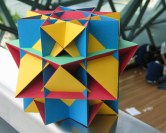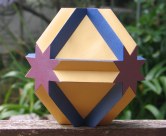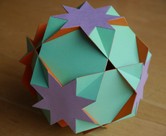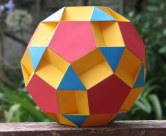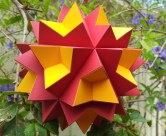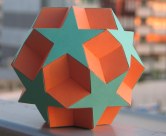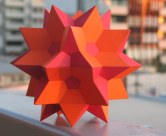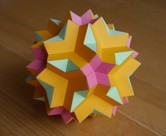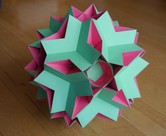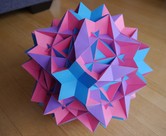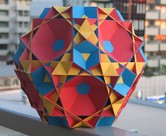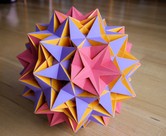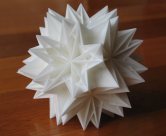 Duals of Uniform Polyhedra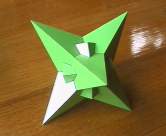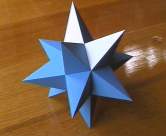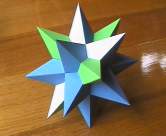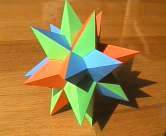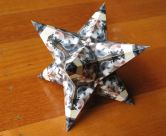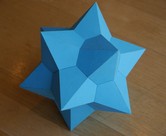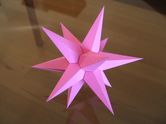 Copyright © 2001-2014, Robert Webb.