Four Small Compounds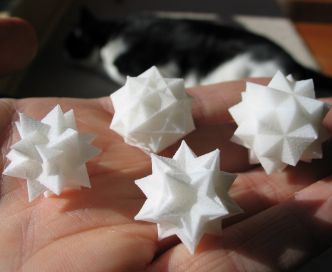 These four tiny models were made using SLA rapid prototyping, that is, they were made by a computer using a kind of 3D printer and 3D model files exported from Great Stella.
They are four very well-known compounds (clockwise from front): 10 tetrahedra, 5 tetrahedra, 5 cubes and 5 octahedra.
Copyright © 2001-2018, Robert Webb.